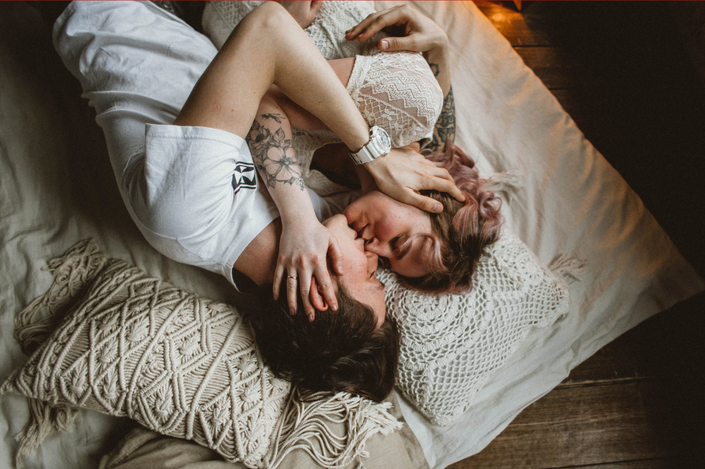 The Tantric Couple Symposium
Over 17 hours of classes for couples to explore tantra together
Are you Ready to Create a Next-Level Relationship?
Join some of the world's greatest Tantra teachers on a journey to become a Tantric Couple!

The Tantric Couple Webinar Course
over 17 hours of teachings and guided practices
In this webinar, some of the world's leading Tantra teachers come together to share teachings, guidance and transmissions to couples who wish to add Tantra to their relationship. Whether you have done tantra workshops together, or whether you are completely new to it, this webinar will guide you through many facets to deeper your relationship and expand your love-life together.
The purpose of this webinar is to share all important pillars of creating a Tantric Relationship together, so this includes:

How can you have conversations about difficult topics?
What can you do when you get triggered by each other?
How can you develop a way to move through conflict more swiftly and smoothly? (or not even have conflict?!)
How can you create a series of Relationship Agreements that help you expand into love and both feel free to be your true selves?
Discover a Tantric Yoga practice together to move your sexual energy and raise your kundalini.
How can you create a space outside everyday daily life to start exploring tantra together?
Is there a way to safely heal old trauma so that it doesn't prevent us from relating?
How do you return to the heart after you have felt shut down?
How can you learn to receive more so that you can truly adore each other? This will be activated through a powerful "Adoration Puja" transmitted from the banks of the sacred River Ganges.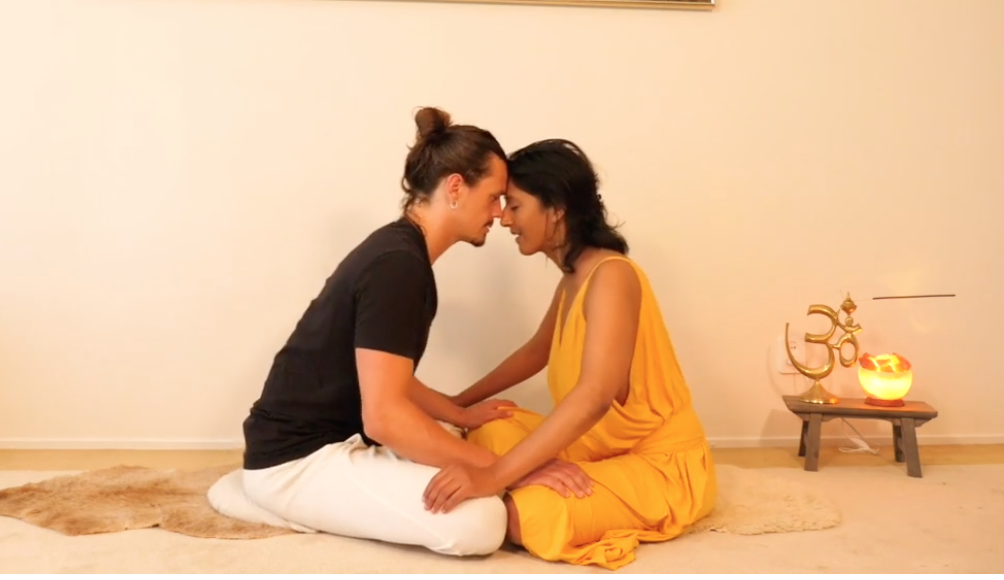 In addition you will learn about Tantric Sex and how you can turn your love-making into extraordinary love-making...
Learn all about Tantric Anatomy! This is the class you never got at school! Find out about the connection between your body and your pleasure, your orgasms and profound experiences of expansion! It is also vital to know more about your partner's body and find the treasure map you may have not yet full explored!
Find out about Tao Tantric Love Making. What does it mean to bring the energy body into sex, as well as the physical body? How can we move from contractive orgasms into expanded full-body orgasms? How does ejaculatory choice play a role in Tao Tantric sex? How do we as a couple exchange energy during love-making? How do we move energy up to the crown so that we have mind-expanding experiences?
Learn about Tantric Yoni Massage and how to touch a woman. Why this focus on the woman's body? Because mainstream sex that we see in movies and porn rarely reflects the truth of how a woman's body needs to be touched! So therefore, many of us are mis-informed. As a result we have this idea that women don't enjoy sex a much as men do, but actually in Tantra we find out that this simply isn't true! In fact a woman's body is capable of MORE pleasure than a man's, but only if she is touched the way a woman needs to be touched. Find out about yoni massage, emotions and orgasm, and how to hod space for a woman as she opens up.
Learn about bringing Conscious Self-Pleasure as a tool for your sexual expansion as a couple. Too often we expect our partner to give us pleasure, to turn us on, to make us feel sexy....but this expectation gives away our power. Self-pleasure is not just something for when you are lonely! It can actually be used by a couple to bring a whole new dimension to their relationship and love life. This class comes with a bonus handout with self-pleasure choreographies to inspire you!
Be led on a powerful Tantric Initiation through a transfiguration ritual in which you will bow to one another's sex, heart and soul. This ritual can activate tantric energies in you both and bring a spiritual element to your sexuality and relating. If you enter this fully, your love life will never be the same again!
Creating a new world...
We will also enter into how we can create a better world through our transformation in intimacy. As we open up our hearts more in our intimate relationship, we are learning how to live as love. We are healing the old patterns of contraction (defense, attack, withdrawal etc) and becoming reborn as our true self.
This is not only going to effect your intimate relationship, but ALL relationships in your life. Your family, co-workers and community. In the last segment of this course, we will be exploring transformation within and without; co-creating a new world, aligned with love.
Letting your relationship become a master teacher in your life, and allowing the challenges to teach you how to grow and evolve.
Discovering the secrets of Sex Magic. How can we use our sexual energy and orgasm to power up our prayers and intentions for this life. This will be a group ritual, moving energy using powerful breath work. Let your orgasm become your prayer!!!
Exploring the inner couple and the outer couple. This means becoming conscious of the inner masculine and inner feminine in BOTH of you. How can we explore polarity on multiple levels? And how can this work be part of embodying our souls into our bodies in this lifetime?
Playing with polarity, with trust and surrender, guidance and receiving, through the magnificent "Tantric Dance" method. This is not about doing dane steps, this is about feeling your partner and discovering how to guide them into a deep and blissful surrender.
Be guided on a powerful "Heart Puja", a ritual designed to help us release protective layers around the heart, release old resentments, and cultivate compassion. This can be done every week in the relationship to keep returning to love.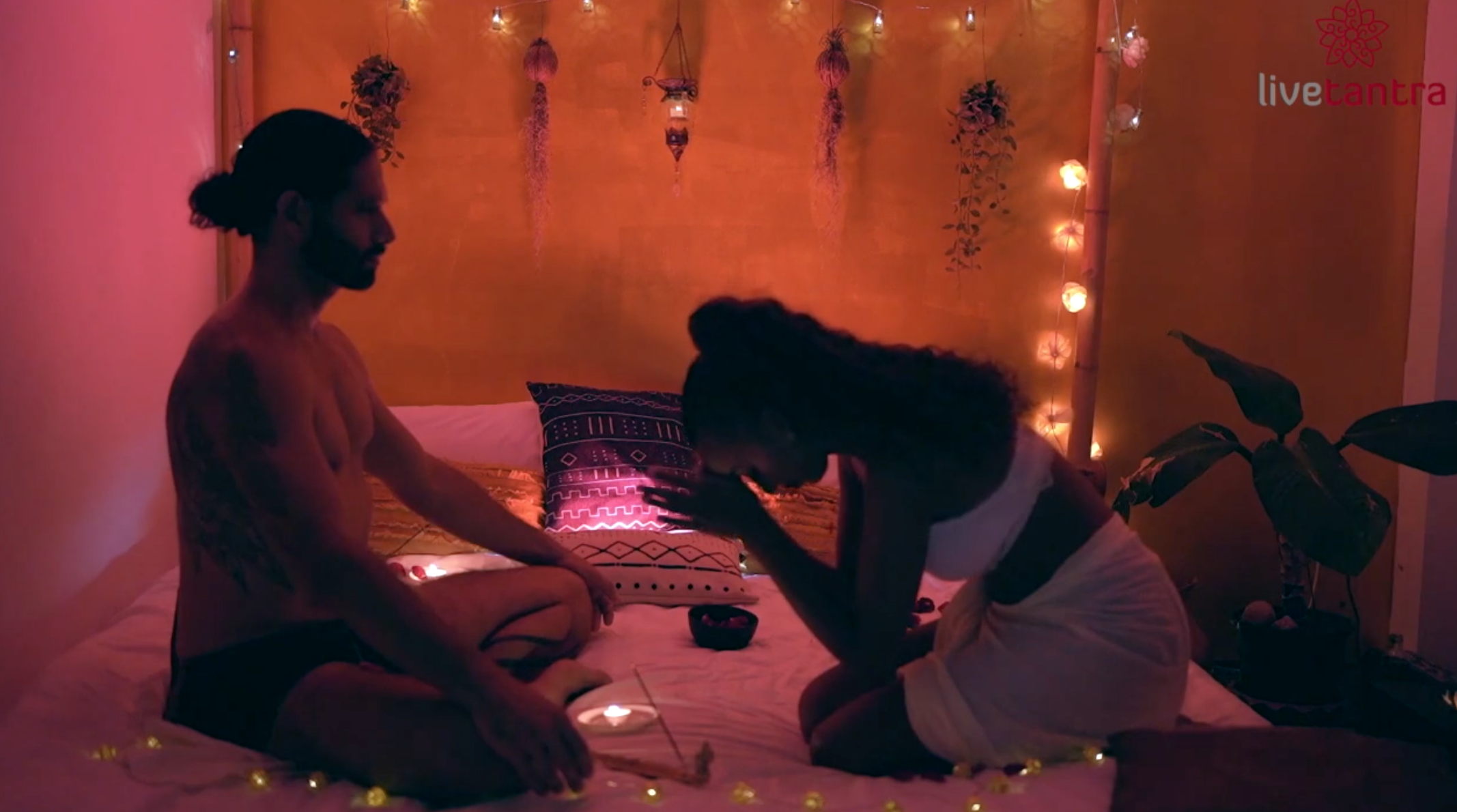 What to Expect
This course will be a journey for you both, and includes different experiences including:
Talks on Relationships, Intimacy and Tantra
Tantric Yoga Classes
Guided Tantric Rituals
Tantra Meditations
Facilitated Sharing Sessions
Tantric Dance Session
"Homework" when it is time to go to your bedroom and practice...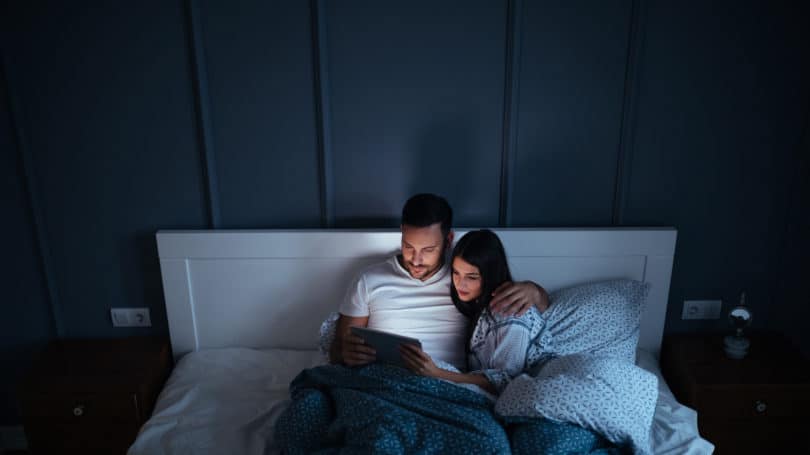 Course Curriculum
Welcome
Available in days
days after you enroll
Frequently Asked Questions
When does the course start and finish?
This event was broadcast as a live event, however the classes have been uploaded for your to follow in your own time, and to repeat over and over! In this version, you can take a much time as you like to follow each class.
How long do I have access to the course?
How does lifetime access sound? After enrolling, you have unlimited access to this course for as long as you like - across any and all devices you own.
Do I need to be in a couple to join this?
This course is designed for couples, and so many of the exercises are rituals are designed for two. However, you certainly could watch it alone as a preparation to call in a tantric relationship in your life...and then watch again with a partner when the time comes.
Is this only for heterosexual couples?
This course is for any couples. Sometimes teachers refer to "the man" or "the woman", and if you are the same gender, then you can choose who will take each role in the guidance. Many teachers will mention that all gender couples can join. However, if you are offended by the words "man" and "woman", then this course may not be for you.
Should we have been together for a long time?
Not at all! This is actually a fantastic starting point for a new relationship, giving you guidance to explore many areas of relating right from the start. However, you can also join if you have been married or 50 years! You will undoubtedly find something new to discover in each other!
Your Instructor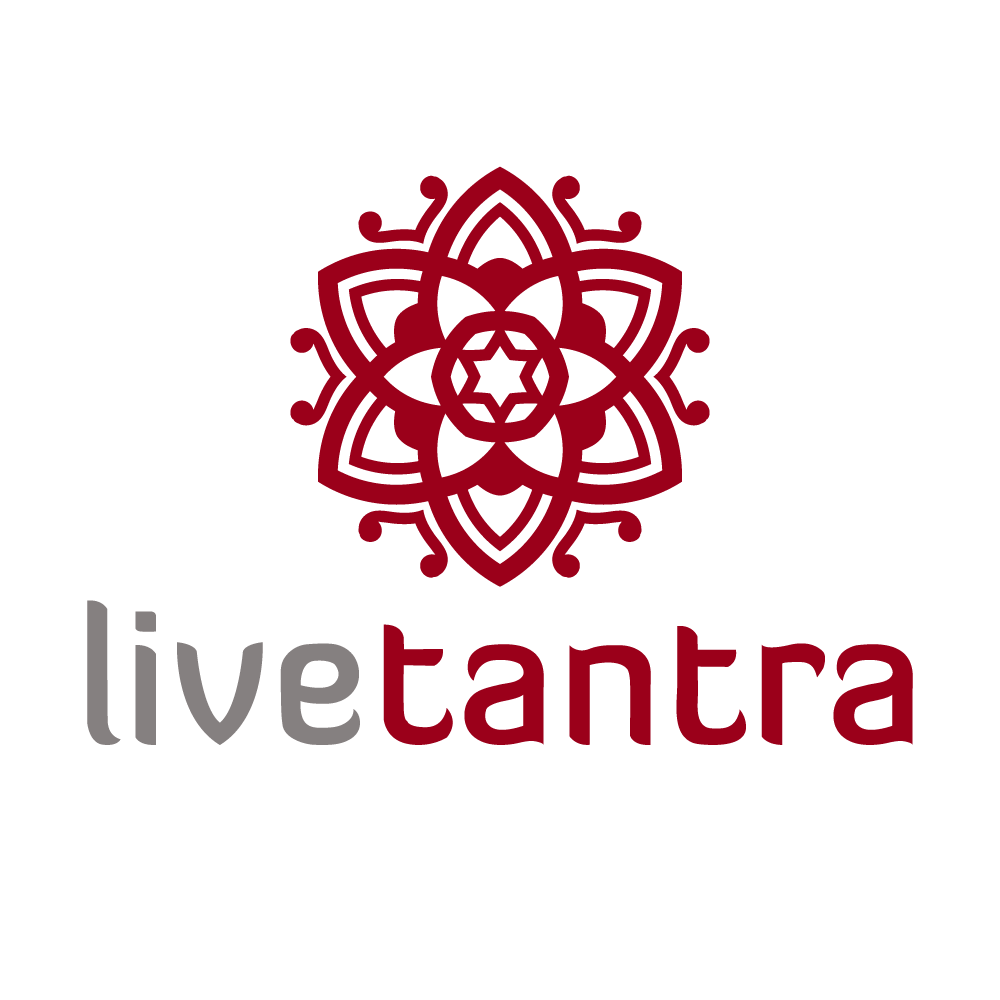 LiveTantra is the world's first Tantra online channel, offering a huge range of tantric content for both beginners and advanced practitioners. We offer masterclasses, courses, live events and community. Featuring +50 teachers, all who have been selected for their in-depth training in Tantra and having a good history of ethics and integrity in the field. LiveTantra brings you trustworthy tantra, all in one place!