Discover The Power of Tantric Massage
May 20th to July 1st
This course is intended for sexual education purposes only.
How can Tantric Massage transform your Relationship?
Many couples find that learning Tantric Massage takes their love life to a whole new level. Not only do they find new ways to enter into erotic connection, but they can deepen their pleasure potential, expand their orgasmic capacity, and have a whole new kind of sexual experience together.
Go on an intimate journey with a partner on this guided Tantric Massage Training for six weeks. Through the power of loving presence, breath, and conscious touch, Tantric Massage helps heal sexual pain, touch your inner divinity, and expand into orgasmic pleasure.
Tantric Massage is all about training our bodies to meet sexual arousal with relaxation, instead of tension. In culture we see films and images of meeting arousal with a lot of tightness and tension and as a result, the sexual act tends to be over rather fast and is often unsatisfying. With Tantra we can learn to transform the experience so that we can bask in pleasure.
Tantra massage is about using touch, presence, atmosphere and a knowledge of energy pathways in the body, to take the receiver into an expanded states of bliss. Instead of having an orgasm, you learn how to become orgasmic. It is a state rather than a quick experience.
Maria Sky is a Tantra facilitator who will take you and your beloved in a 6-week journey into the art of tantric touch and massage. Bringing rituals, meditations and practices as well as tantric massage skills, you will truly be able to turn your bedroom into a tantric temple.
Whether you are beginners in Tantra, or have been practicing many years, this live course will take you on a journey together.
Benefits of this Training
Melt away any numbness in your sexuality
Gently heal from past experiences using loving touch
Learn new ways to touch each other
Deepen connection and develop more fulfilling intimacy
Learn how to enter magical space as a couple through tantric rituals
Discover how to relax into sexual arousal and thus prolong the whole experience
As a couple discover how to move into arousal and sensuality together after your day
Long-term couples: learn how to reignite the passion
New couples: take your love life to a tantric level from the start
Healing and Pleasure
Massages are divided into Healing Massages and Pleasure Massages.
It is important to do the healing work first, and then move into pleasure. If we jump straight into pleasure, we might not feel the full depths of it, as our bodies hold deeply buried resistance to pleasure from past experiences and conditioning. So we do pelvic de-armouring and also yoni and lingam healing massages to heal our relationship to our own genitals.
To support your knowledge, there is also training in Tantric Anatomy included. Just educating ourselves on the anatomy of pleasure can open up more possibilities in our love life.
And then we are ready for the more sensual massage, in which we explore the depths of our pleasure potential. This is not only about technique, but attitude and atmosphere. Making the space sacred and putting ourselves into an act of divine service really help to deepen the experience.
Separate classes are for touching a woman's body and a man's body (same-sex couples can also join and use the videos relevant to their body type).
After 6 weeks you will have taken each other into deep healing and ecstatic bliss.
As you release layers of armour built in response to society, family, and experiences, you will open yourself to deepened arousal, enhanced sensitivity, and infinite pleasure in a realm that is not only about sex but extends to the very life force itself.
-Maria Sky
What to expect from this training:
Learn rituals to bring magic to your relationship in everyday life
Understand the dynamics of giving and receiving
Hear about the Tantric philosophy behind worshipping the Yoni and Lingam, the female and male genitals.
Learn the basics of Tantric Anatomy to make you a better lover and masseuse
Be guided in rituals of connection, to be used before massage (or love making)
Discover different types of touch and their effect on the body
Learn full massage sequences, both video and audio
Be guided each week on our live coaching calls with Maria Sky herself
Join sharing circles with other couples learning this massage
Ask your questions as you go along in the training in our exclusive group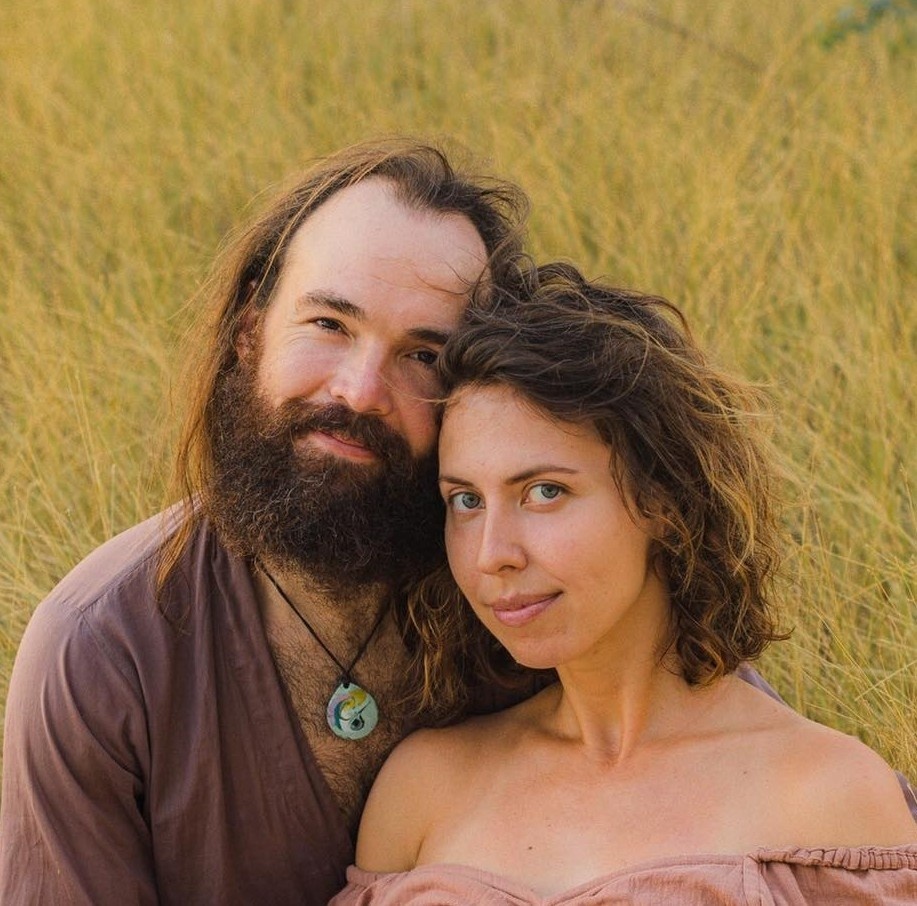 "We were blessed to discover Maria's course at the most delicate time of our lives when we needed it most. Being pregnant with our first child and overwhelmed by the big shifts in our partnership, we started forgetting to slow down and savour each other's presence.
Until one day, we looked at each other and made a commitment to connecting intentionally. Under Maria's gentle and intuitive guidance, we started reawakening slow and nurturing intimacy, discovering our edges of pleasure together, bringing each other to new dimensions filled with pure bliss and light. Taking the Tantric massage course together helped us invite sacredness back into our union, inspiring us to worship each other's bodies, hearts, and souls as sacred temples.
The energy we cultivated is expanding into all parts of our life together, bringing even more playfulness, joy, and wonder. Maria has created a truly safe environment for connecting deeper with oneself and a partner. Moving through her course feels like drinking a slowly dripping nectar of love, and we are grateful for getting to taste it."
- Iullia and Mateo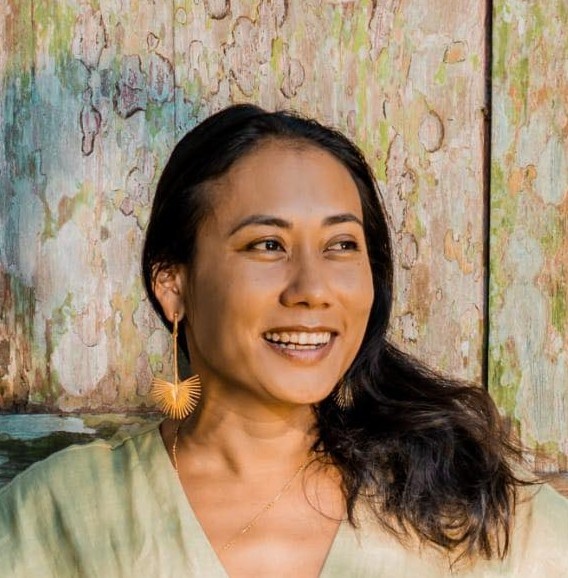 "Maria has created a beautiful course that is highly practical and mystical at the same time. It will make you embrace and fall in love with the art of tantric massage. The practices and techniques will take you and your partner to profound places within. Maria truly embodies what she teaches, and under her guidance, you will receive tools for expansion and authenticity."
- Valerie
Your Instructor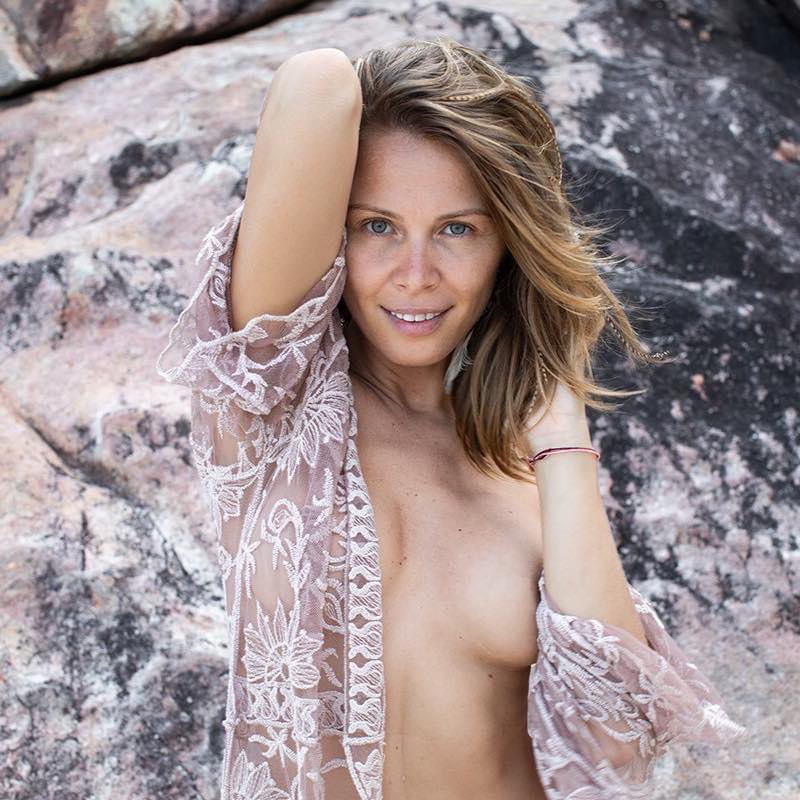 Maria Sky has been immersed in Tantra for 8 years full time, having completed a Facilitator Training (V | AUM). years of Tantric Yoga and the full Paths of Transformation Tantra Training with John Hawken.
Maria studied with Master Mantak Chia in the Tao Sexual Arts and is certified in Chi Nei Tsang, the bodywork for the abdominal area.
She has also completed many retreats with Hridaya, the Tantric Yoga school, which is a dedicated path of yoga and self-realisation.
She is a passionate dancer, yoga teacher, and Tantra practitioner who believes that aliveness and pleasure can heal the world.
Only one enrollment per couple: pay once for two to join!
Frequently Asked Questions
When does the course start and finish?
The course starts on May 20th, 2023 and ends July 1st, but then you have ongoing access to all of the material....so you can massage each other endlessly!
How long do I have access to the course?
The live classes will be recorded and you have ongoing access to the massage instructional videos.
What dates are the calls?
20th May, 27th May, 3rd June, 17th June and 1st July at UTC 16.00
Does this course serve same-sex couples?
Absolutely! The course has separate videos for different genital types, and so you can select the videos you need.
Do we need to be a long-term couple?
Not at all. You just need to be a couple who are intimate together and feel comfortable to touch each others bodies.
What is the point of a couples massage?
There are different reasons to give each other a tantric massage. You might be giving a healing massage, in which case you are not trying to turn them on, but helping them feel more relaxed and comfortable on their bodies and in their sexuality. Or you might be giving a pleasure massage, in which case you provide a space for the receiver to melt into their own pleasure. In this course we show you the difference between healing and pleasure massage.
What makes a tantric massage different from normal massage or from erotic massage?
A normal massage AVOIDS the erogenous zones and makes a focus on relaxation. A Tantric massage blends arousal and relaxation through slow massage and touch, including on the erogenous zones and genitals of your partner...it is designed specifically for lovers to share as part of their love life. It is also different from erotic massage, which focuses on arousal WITHOUT relaxation, and thus is all about the "happy ending", and relieving arousal from the body. In Tantra we want to stay aroused and yet relaxed to enjoy our intimacy together with our partner.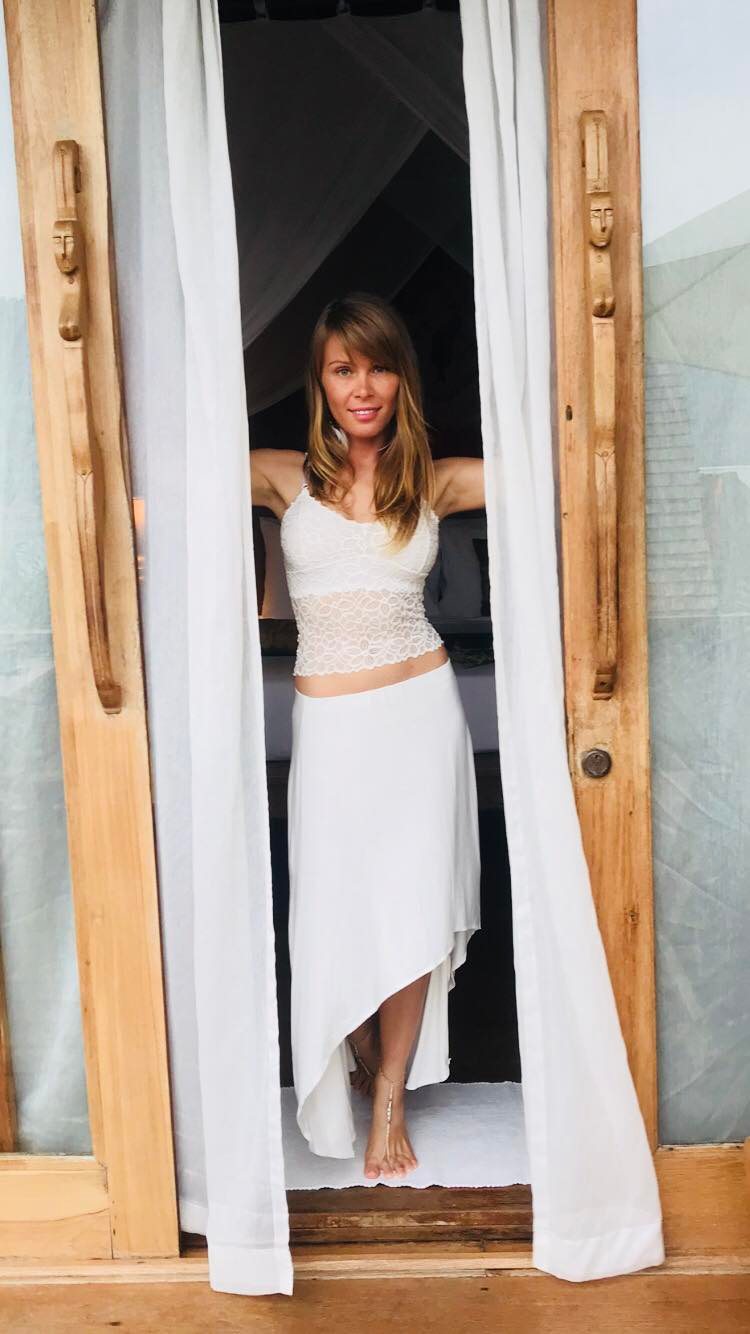 More about Your Instructor: Maria Sky
Tantric massage helped Maria gain freedom from the tension of her past that she was holding onto her body. This created such a shift in her life that she became a dedicated Tantric Massage Practitioner and got inspired to create this online course for those wishing to do the same.
Maria is committed to helping others discover the power of Tantric massage from the comfort of home. This is why she has condensed the knowledge into an easy-to-access format because she believes orgasmic pleasure is everyone's birthright.
Maria Sky is certified by:
V | AUM is a Tantric academy, dedicated to the revelation of the Self
Universal Healing Tao (UHT), created by Master Mantak Chia, rooted in the ancient healing traditions of Taoist Sexual Arts
The Yoga People, with a unique perspective on traditional practices by combining yoga, self-inquiry, shamanic tradition, Mayan Astronomy, Chakra Theory, and Reiki
Tao Valley, certified as a Chi Core Release Practitioner in the art of Taoist Abdominal Massage
The Paths of Transformation, founded by John Hawken, focus on expanding excitement and sensitivity to live with more aliveness, awareness, and radical acceptance.
Only one enrollment per couple: pay once for two to join!