A LIVE Online Training with Shashi Solluna
Feb 11 to March 11, 2022
Classes * Practices * Coaching
COURSE IS CLOSED. PLEASE ENROL IN LIVETANTRA.COM TO BE INFORMED OF NEXT DATES
---
Have you ever wondered if there could be more to sex?
This is so common for women, not because we are broken, not because there is something wrong with us...not even because of the myth that women as not as sexual as men...
...the truth?
We live in a sexual world that is non-feminine.
Our mainstream world of sexual images, videos, and messages are all skewed towards a sexuality that does not nourish the feminine essence. At all.
These days boys and young men are learning about sex from porn, which is entirely set up and faked: fake orgasms from fake bodies in faked sexual encounters.
So most women have never even tasted the true potential of intimacy, touch, sex and pleasure.
Not only that, but all the forced sexuality, rushed sex and premature entry actually traumatises the female body, gradually numbing our bodies until we are anaesthetised from sex.
It is no wonder that many women can't wait for the first excuse to stop having sex!!
But the truth is that the female body is capable of WAAAYYY more pleasure than the male body. Our potential is incredible.
Just how do we reach that potential?
This has been my life's work.
I have worked with women of diverse countries, cultures and religions to help them reclaim their pleasure potential. What I find is that although the conditioning takes different forms, there are many universal principles that apply to all of us. There are steps we can take to heal, clear conditioning, heal trauma, reclaim our sexuality, love our body and discover the potential of our own pleasure.
I want to take you on that journey. And I want to do it WITH you. So, rather than just building an online course, I am creating an entire month to journey together into pleasure.
Are you ready to say YES to your pleasure potential?
"Shameless Pleasure is your Birthright"
Shashi Solluna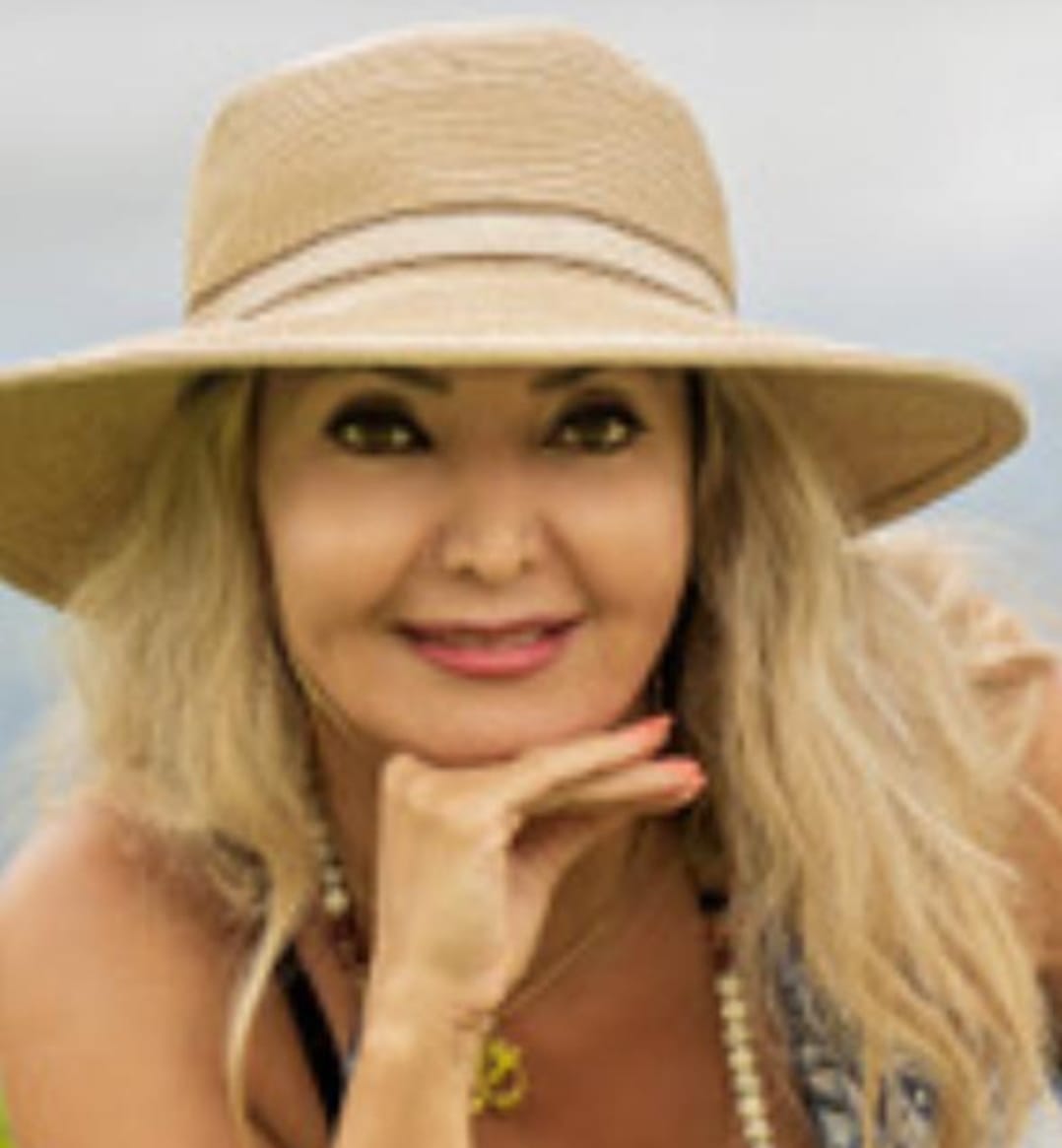 "Any women seeking for more sexual energy and being connected with their bodies to move through life more confidently and passionately, the practices Shashi shares will take you there. These practices really unlocked true Pleasure for me and I got my sexual vitality back "
- Gayla Ferokh, USA
Is this for You?
This live online course is for you if you resonate with one of the following:
You don't always enjoy sex.

You notice your body getting triggered and pulling away from some touch.

You feel as if you "do sex for your partner", or perhaps you express pleasure for them, or fake orgasms for them.

You carry guilt or shame about your body, sexuality or pleasure.

You struggle with penetration.*

You think there could be more pleasure available than what you have found so far...
*Please note that penetration isn't necessary for having massive amounts of pleasure and intimacy! This course will be looking at pleasure on a much wider scale, but we will also explore penetration as one area that can be challenging.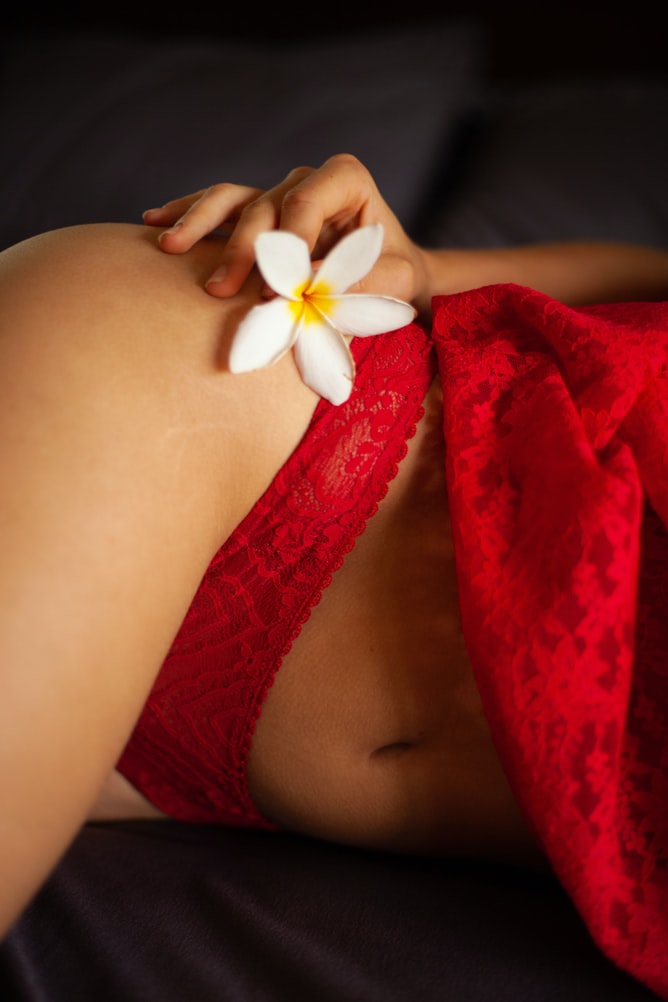 The Journey to Pleasure

"Tension is who you think you should be. Relaxation is who you are."
~Taoist Proverb
Our journey together will include:
Our Pleasure-Pain Story: how our past has affected our current relationship to pleasure.
De-Armouring: Healing numbness and pain in our body.
Trauma Healing: Understanding its effects on the body and knowing how to unwind it.
Shame Release Work: Methods to clear the shame that holds us back.
Body Love: How to get over self judgement and cultivate a genuine body love.
The Pleasure Mantra: a way to clear subconscious blocks.
The Anatomy of Pleasure: understanding our body in a whole new light.
Tantric Touch: How to receive touch without bristling up.
Authentic Sensuality: How to stop performing and find your true expression.
Self Pleasure Rituals: Re-wiring our experience with our own pleasure.
Tao Tantric Qigong: The Pleasure Series. Daily practice for an open body.
Tantric Orgasms Masterclass: Understanding the mystery of orgasm and your tantric potential.
The Pleasure Breath: Breathwork techniques to enhance pleasure.
Penetration: finding genuine longing and pleasure.
Get the Great Sex You Deserve: How to manifest the sex life you long for: sharing with a partner.
Pleasure Affirmations: Guided meditation for pleasure affirmations.
...and more
This month is a month for making a dedication to really shift old patterns that are keeping you small, and call in your highest potential in this body. Your body is your temple, the temple of your spirit. The more open the body, the more transparent we become to the Highest Consciousness. This is not only about feeling more pleasure, but opening up to let the most light shine through your being into this world (and, yup, the world needs that light right now!)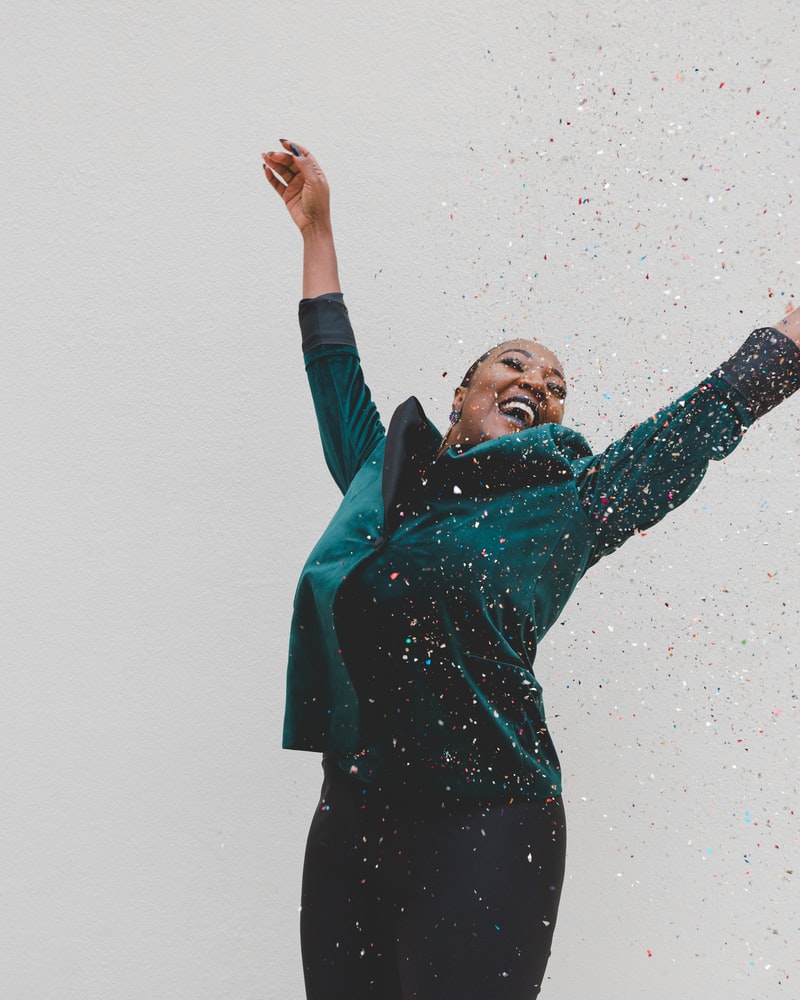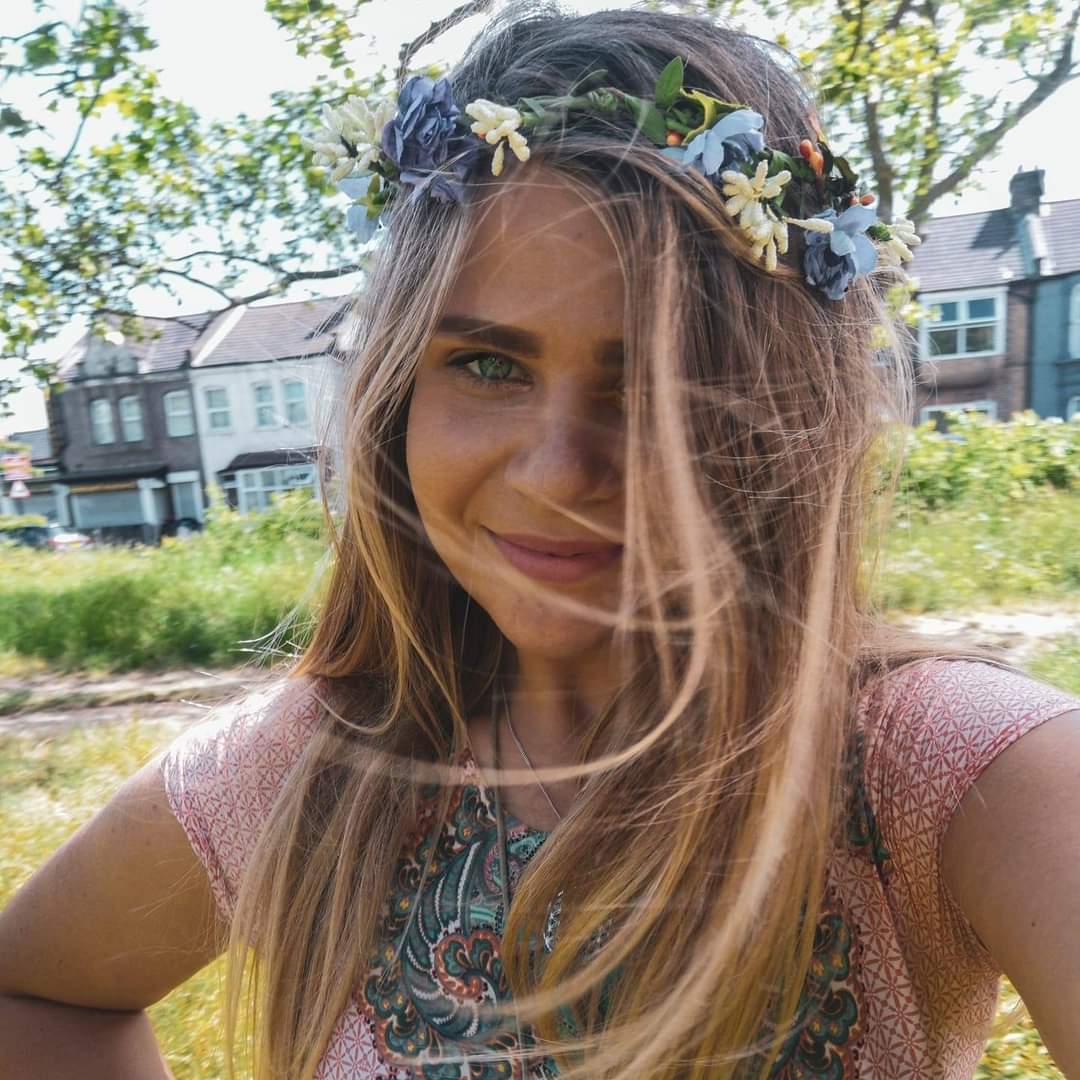 "Shashi taught me how to feel more alive in my body. She helped me rediscover my pleasure and how to open myself to more intimacy, connection and excitement for life."
- Elisabeth, Estonia
Sacred Pleasure
I like to teach Tantra as a spiritual path, and sometimes we cannot understand how pleasure is sacred. After all, many of us had years of religious conditioning calling pleasure a sin, and something we should feel guilty about.
However, there is a huge difference between unconscious pleasure-seeking, or consumerism, and conscious pleasure. Conscious pleasure becomes a meditation. After all, pleasure is a sensation that is always happening now, in this very moment. Thus, it can become a portal into the Infinite.
When used in a conscious way, pleasure becomes a pathway Home, to our true nature. When we are closed, tight and rigid, we cut ourselves off form love and the natural state of our being. But when we are relaxed, expanded and open, we start to allow a flow of love and life-force through, We start to embody love. Pleasure can be a pathway home to our true nature as the embodiment of love.
"All acts of Love and pleasure are my rituals"
Charge of the Star Goddess, Doreen Valliente
Our Pleasure Schedule
Classes at 10am CST/ 4pm GMT/ 5pm CET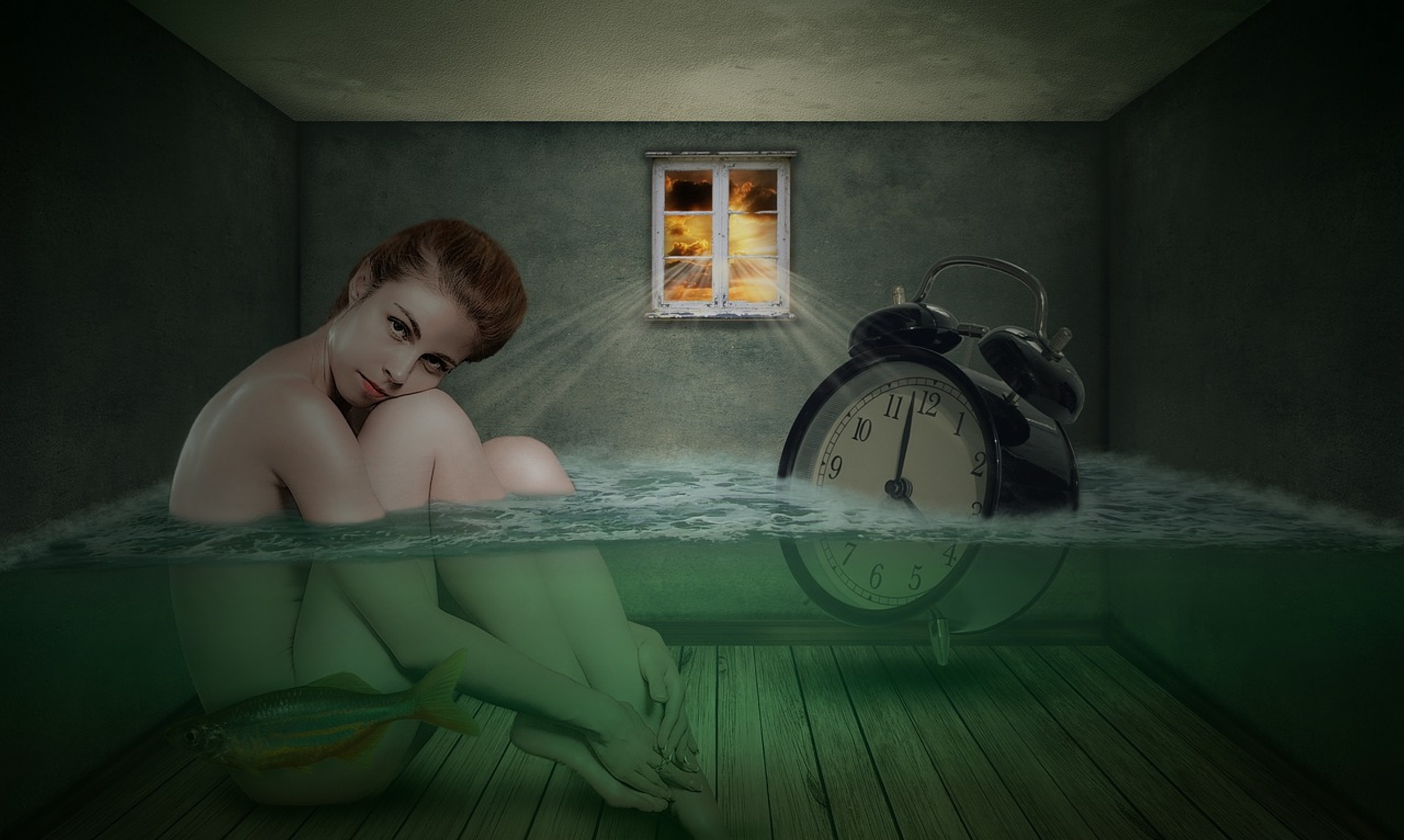 Opening Circle
Friday 11th February 10am-1pm CST
Please try to be here live for this class, to set intentions, meet others and begin the journey together.
Regular Classes (14th Feb to 5th March)
These will be recorded to watch in your own time, but you will get most value if you can attend as many live as possible...to ask questions and tune into the field.
Mondays 10-12am CST: Masterclass + Pleasure Practices
Wednesdays 10-12am CST: Masterclass + Pleasure Practices
Fridays 10-11am CST: Sharing Circle and Group Coaching
On Wednesday 9th March there is no class, but an opportunity to catch up on anything you missed before the closing circle.
Closing Circle
Friday 11th March 10am-1pm CST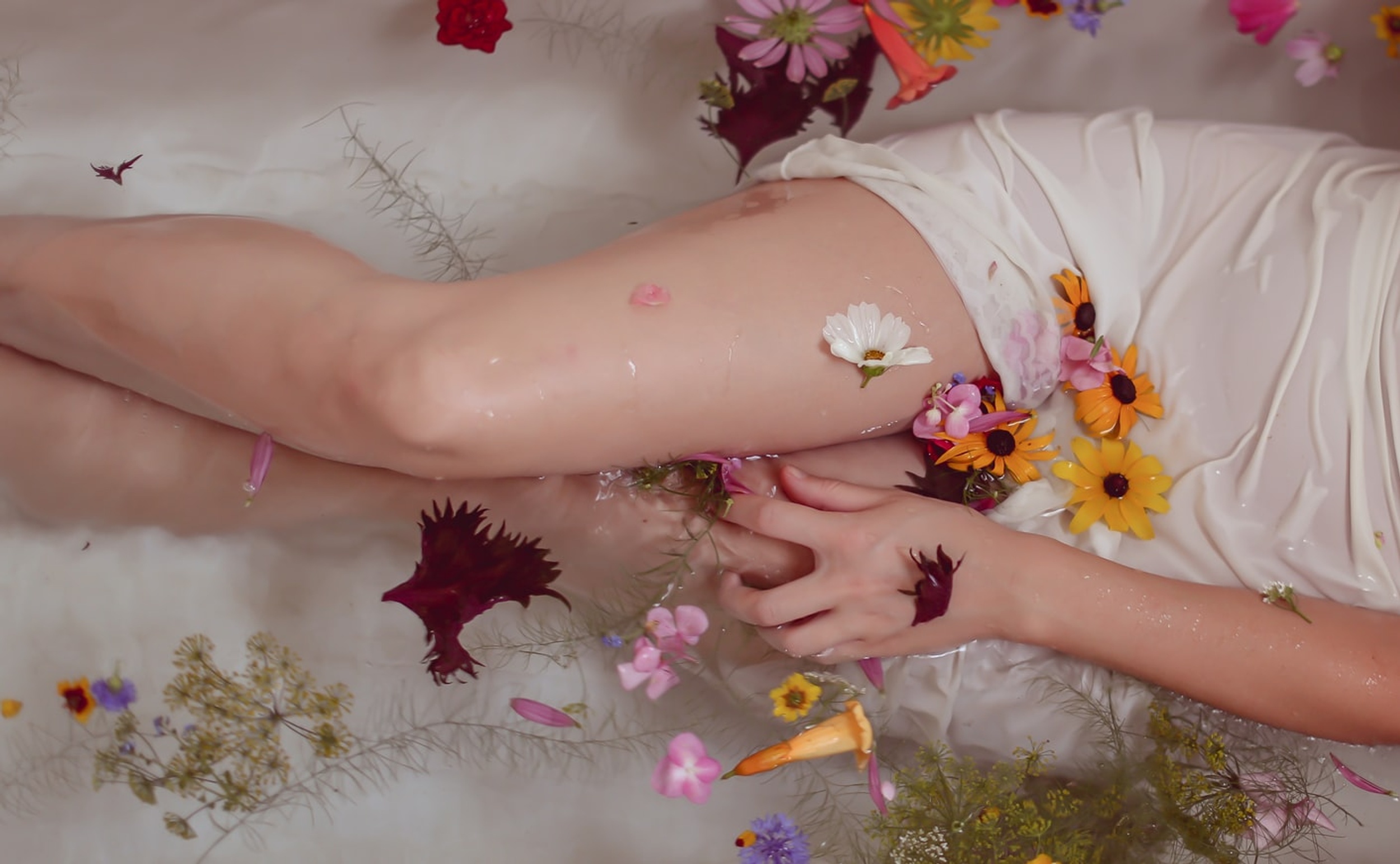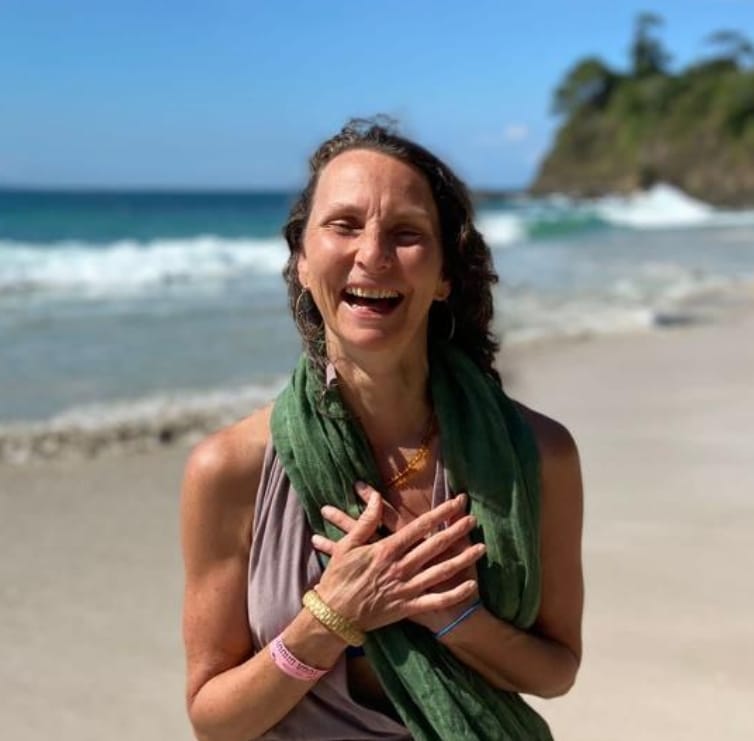 "Shashi has a keen capacity to see through the personal stories we have held in our body. On more than one occasion, she suggested a "simple" yet profound shift and I experienced huge breakthroughs! Weeks later these insights are still supporting me! Shashi's dynamic presence and teachings are truly needed as we step into this new paradigm."
- Marie Poland, USA
Training Support
"A problem shared is a problem halved" ~ anon
Sharing Circles
On this training we will form an intimate circle of sisters, who will form your Pleasure Circle. This is such a catalyst to our healing, as often we find others who have shared similar struggles to our own, and finally we find ears that understand us! It also helps us to heal shame to be able to put voice to our process, and for this we need a really SAFE SPACE. We will set up a container on our own private site and this will continue after the training so that you can continue to support each other.
Accountability Partner
You will also be assigned you own Pleasure Accountability Partner, who will share one on one with you on the journey together. You can decide together on the amount of connection you have, but we recommend sharing the results of each practice together (and reminding each other to do them!). You can work this into a time that serve you both the best.
Ask Me Anything
Plus you will have a safe and confidential space to ask Shashi your questions as you are on the journey. Often, we all benefit from each others questions. This can be done in written form o the private group space, or live in the live coaching groups.
Live Coaching Calls
Live Coaching groups ensure that this training is really meeting your specific needs. Unlike a pre-recorded online class, this is a live retreat and so not only will your questions be answered, but also the classes will be designed to meet each of your specific needs as much as possible.
For any women that want to go deeper, they can book a private coaching session with Shashi, one-on-one for half price. See below.
LifeTime Access to the Material
All the classes will be filmed for you to re-watch again and again.
Sharing circles will not be recorded.
Extra Bonuses

free for all members of Pleasure School
To supplement your Journey into Pleasure, we are throwing in a whole bunch of related products, completely for free, so that you can really take your experience even deeper.
1. Boundaries and Consent Training worth Є69 - FREE
This will help you master how to create space for yourself in intimate exchanges, so that you are not tensed up or putting up with intimacy that isn't working for you. This is a whole training in itself, so you might want to do it before or after the Pleasure School. This will really help you integrate the Pleasure School practices into intimacy with other people.
Essential for any woman that has ever said "yes" when she meant "no" or "not yet".
Free access for all members of Pleasure School.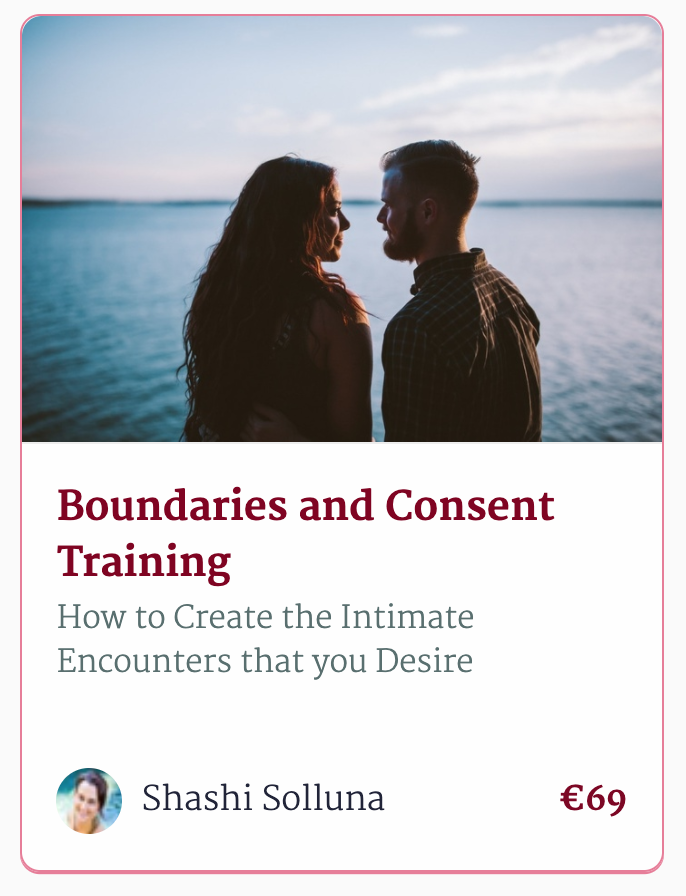 2. Shameless Pleasure Affirmations worth Є30 - FREE
This is a recorded meditation that we will ask you to do regularly during the Pleasure School. Last thing before sleep works well. This will work on the subconscious level to help melt away pleasure-blocking beliefs.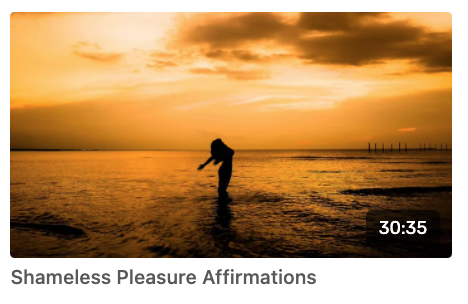 3. Clearing Pleasure Blocks Class worth Є19.99 - FREE
Understanding what Pleasure Blocks are and the process of clearing them from our subconscious mind.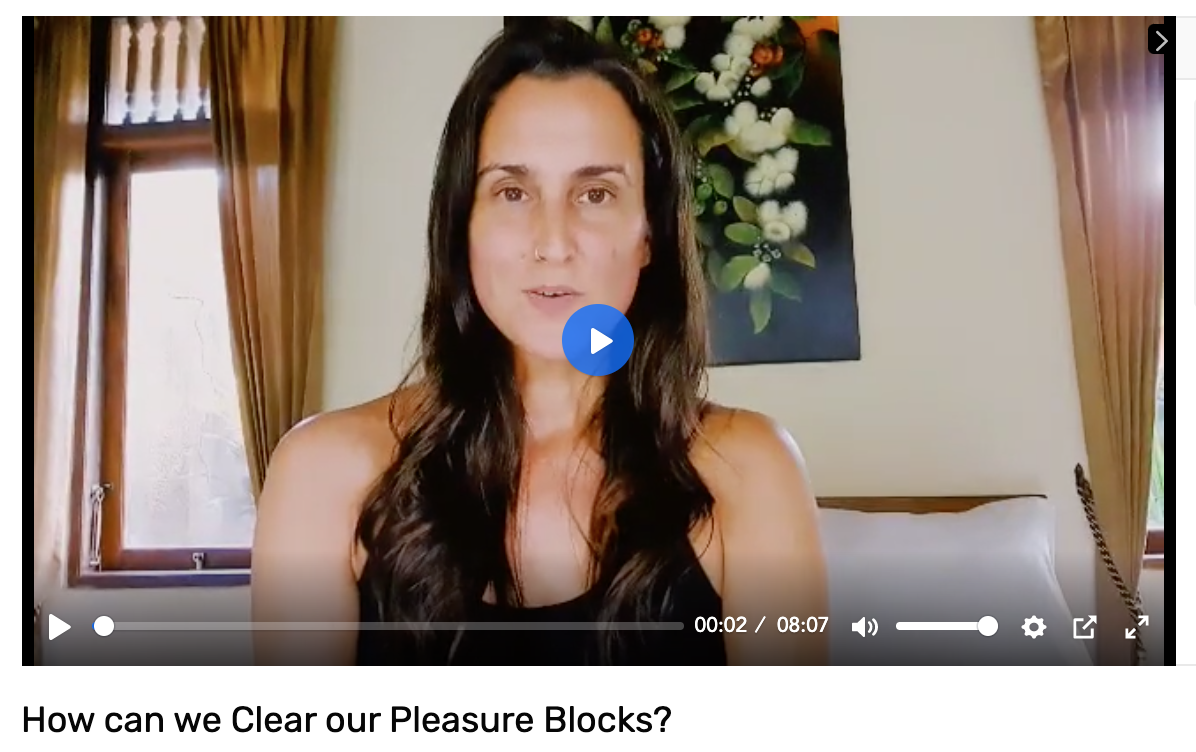 4. Tao Tantric Breast Massage Masterclass worth Є39.99 - FREE
Our breasts are the "yang" pole of the female body. This means there are emissive (rather than receptive). The Taoists believed that women should be massaging their breasts regularly in order to stimulate their sexuality. This Masterclass contains FOUR different guided Breast Massage sessions, based on the Taoist tradition.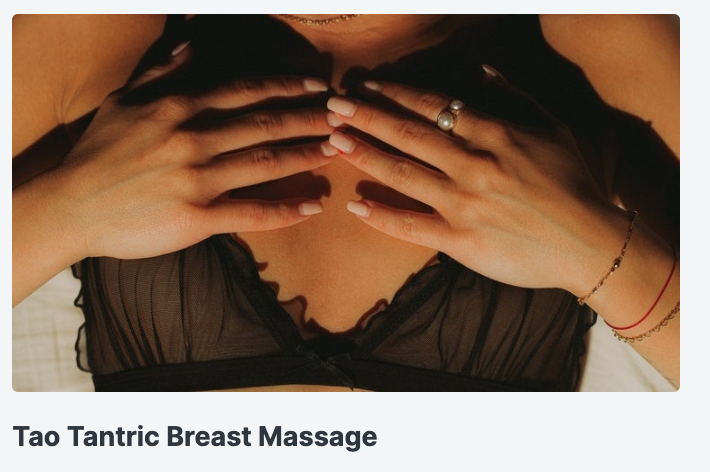 5. Wands of Light guided practice worth Є99 (part of a package) - FREE
Sometimes our pleasure is blocked by negative experiences from the past. Our womb and vagina are "yin" poles, and so are receptive by nature. This means that they can pick up energies from others, from sexual encounters and from the environment. The Wands of Light is a Taoist Energy Healing practice to clear the womb area, and make space for new energy and pleasure.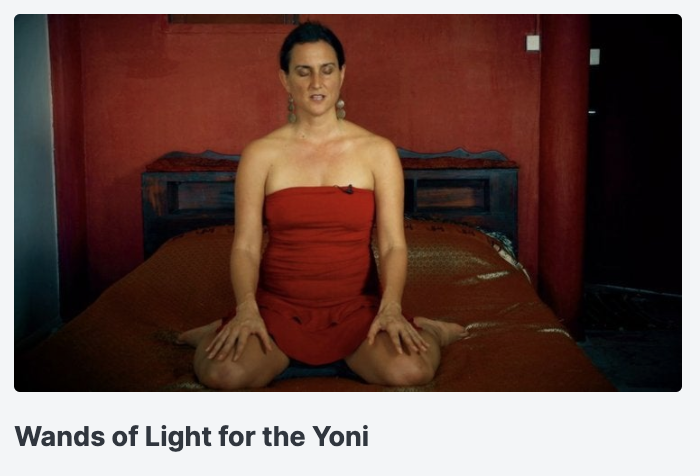 6. 'Embrace your Shadows' Masterclass including Guided Practice worth Є399 (part of a package) - FREE
Shashi explains how sexual shadows are formed in the early years of our lives, affecting the way we express and/or repress our sensuality. During this class, you find tools and guided exercises to liberate your shadows and expand your authentic sensuality.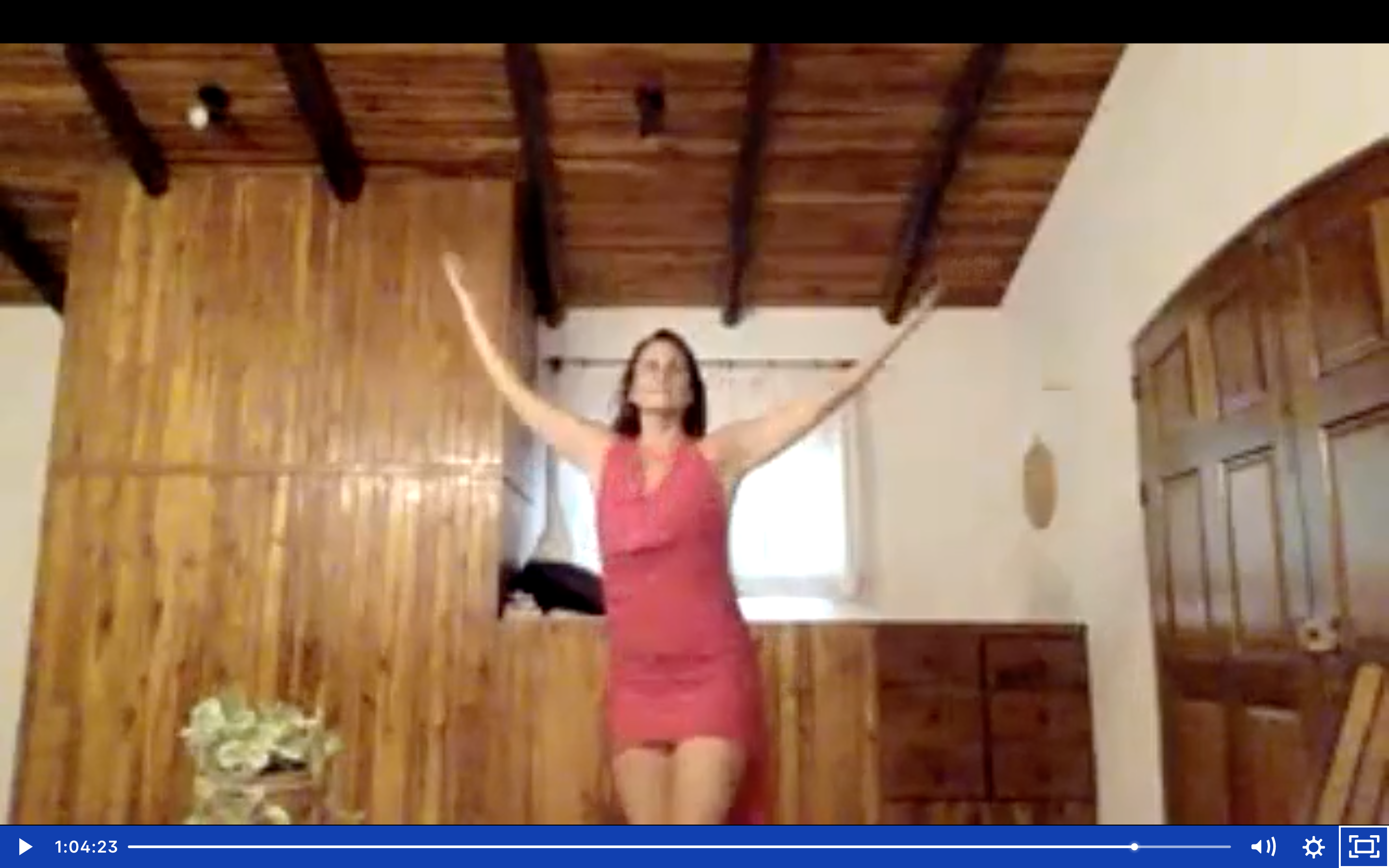 Optional: One-on-One Coaching Session
with Shashi
worth Є500
COMPLETELY FREE for the first 3 women who enrol in the school
50% off for all members of Pleasure School
To make this course even more crafted to your needs, you can book a one-on-one call with Shashi Solluna. In this call you can go deeper into your own specific issues and coach you through them. She may give you tailor-made practices and will help you get the most out of the program.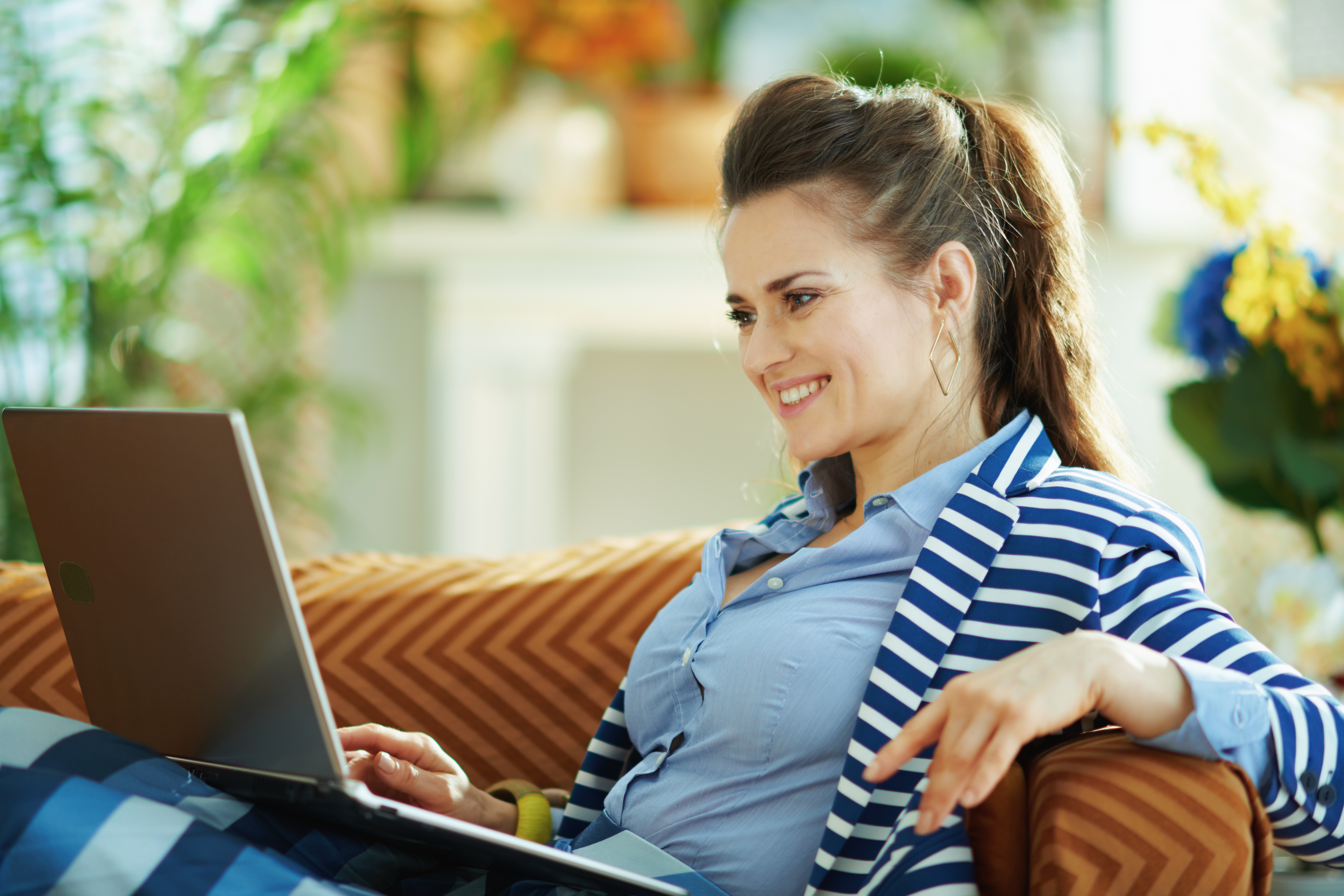 ---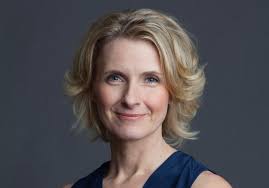 "Americans have an inability to relax into sheer pleasure. Ours is an entertainment seeking-nation, but not necessarily a pleasure-seeking one....This is the cause of that great sad American stereotype- the overstressed executive who goes on vacation, but who cannot relax."
- Elizabeth Gilbert, Eat, Pray, Love
Your Instructor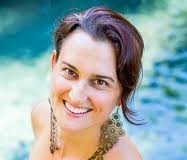 * International teacher and founder of Tao Tantric Arts
* Hay House author for the book "Tantra Made Easy"
* Has the no 1 Tantra podcast on Spotify
* Runs Couples retreats at The Tantric Couple
Her journey began with a degree in Experimental Psychology at Oxford University, which she followed with a quest to find spiritual awakening in the great mystical land of India. Once she found Tantra, she knew this was the path for her.
Shashi trained in Tantra:
*in the Osho lineage
*with Master Mantak Chia (Taoist lineage)
*Agama Yoga (classical Indian lineage)
*Tantra Massage (Mahasattva Sarita, Daniel Odier and John Hawken).

She has worked for 15 years with men, women and couples, resolving issues in sexuality and intimacy, and helping people access states of expanded consciousness through sex.
Frequently Asked Questions
When does the course start and finish?
The course starts February 11th and is live until March 11th, 2022. However you will receive lifetime access to all of the recorded classes.
How long do I have access to the course?
How does lifetime access sound? After enrolling, you have unlimited access to this course for as long as you like - across any and all devices you own.
Can I join if I am single?
Absolutely! This is about reclaiming YOUR pleasure. IN fact, it is wise to find your authentic pleasure before you share with another. We will also have a class on how to share with our partners.
How much time will I need?
This is up to you, but the golden rule is, the more you give the more you get! We recommend putting aside distractions such as scrolling social media, watching series online... and possibly even cancelling some more valuable things such as social events...so that you can really give this month to yourself. At the very least, check the live class timetable and see how much you can attend live. On the other hand, it is mostly recorded and available for you to access in your own time.
Are you ready to reclaim your empowered sexuality and full pleasure potential?
This is a decision that can bring so much to your life and intimacy.
Are you ready to make the most out of your opportunities for pleasure?
And a rare opportunity to work live online with Shashi Solluna.
Choose yourself.
Choose pleasure.
See you there!
This course is closed for enrollment.